[Text|High-tech LED reporter Xu Chaopeng]
"As early as 2009, we started the research work of the automatic production line of lamps and lanterns. Now we have application cases with well-known enterprises such as Rieter, Sunshine, Shenghui and Debang." Jiao Genxiang, the deputy general manager of Optoelectronics, introduced at the 2014 High-Tech LED Annual Meeting by Mulin Lin's "Looking at the New LED for the Next Three Years" theme conference, "From the actual online production of several production lines that we have delivered to a well-known lighting company. According to the production situation, the actual production capacity of each line basically meets the design expectation of 1.5K per hour. If the calculation is based on 20 yuan per LED bulb, the monthly output value of the lighting enterprise will exceed 17 million yuan."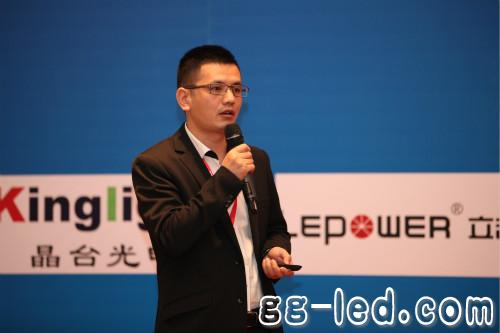 Zhong Wei, Deputy General Manager of Optoelectronics, Jiao Genxiang
In addition, for batch order customers who require more urgent supply, the competitive advantage of fully automated production line equipment is quite obvious. While the production capacity is guaranteed, the delivery cycle can be controlled, especially for foreign customers. In terms of ability, it can be greatly improved.
At the same time, Jiao Genxiang also said that the LED lighting automation production line can provide centralized feeding, automatic assembly, automatic aging, automatic packaging and information integration. Moreover, the mass production of many well-known lighting companies shows that the whole process only needs 6-8 personal labor-assisted production, which can achieve 1500 production capacity per hour (taking LED bulbs as an example) and successfully solve the LED lighting production. An industry bottleneck with high labor costs and shortage of skilled workers, low production efficiency, and difficult quality control.
"It is expected that the indoor lighting market will maintain a high-speed development trend in the next few years. It can be said that the LED lighting automation production line will also enter a high demand period." Jiao Genxiang believes that the current LED lighting market is shifting to traditional manual production in the increasingly fierce competition. The model is out of date, and the introduction of LED lighting automation production line, while effectively solving the problem of enterprise product quality, can further reduce production costs and enhance product competitiveness.

Face mask and protective suit
Chuangying Electronics Co.,Ltd , https://www.cwpcb.com