In recent years, the real estate industry has hoisted a cross-border style, and more and more real estate companies have begun to keep up with this trend. For example, Wanda crosses the border to play movies, e-commerce, Evergrande cross-border football, plastic surgery, Vanke cross-border banking. Some time ago, Li Ka-shing entered the LED industry, and the industry was shocked. Recently, there is news that Huace Group has followed the trend of Li Ka-shing to start playing LEDs.
In Zhuhai, in recent years, many housing companies have kept up with this trend. For example, Li Ka-shing enters LED and Huace Group enters the LE D optical communication technology industry, and develops more accurate positioning technology than WIFI and Bluetooth. However, the listed real estate company in Zhuhai, known as the Riviera community, recently decided to enter the medical field. In the health industry, genetic testing services will be provided in the future; Huiji Real Estate, which has built many classic communities, turned into the owner of a playground resort in Jiangmen Enping, from selling houses to selling tickets. Also, you may not think of dreams. Gree Real Estate, which has always been "high on the ground", has played an ecological agriculture. It is said that its domestic chicken is much more delicious than others...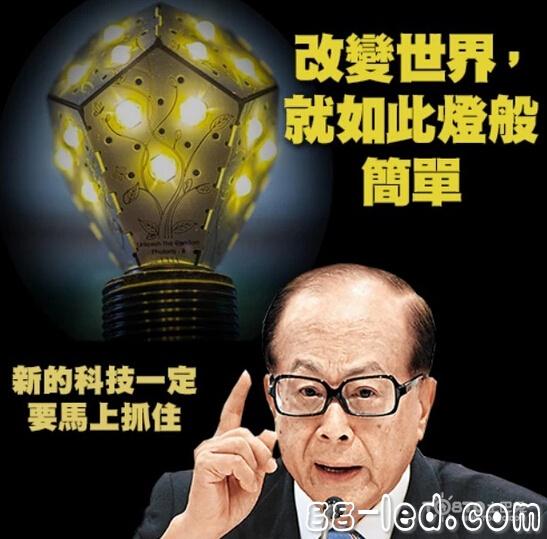 Li Ka-shing to enter the three students fancy LED
<br> <br> Li Ka-shing technology companies keen to invest outside world has long been known that Ji Jinwei private investment in Hong Kong for many years sought a low profile. However, this year is different. Li Chaoren changed the style of "smuggling and making a fortune" in the past, and frequently promoted the company in the media. In recent months, he was led by his confidante Zhou Kaixuan to lead the tour in the Mainland. The market paves the way.
Founded by three University of Toronto graduates, Nanoleaf has invented the world's most energy-efficient LED bulbs. The company that manufactures energy-efficient LED bulbs won the favor of Li Ka-shing and Zhou Kaixuan at the end of last year, becoming the only Hong Kong company invested by Li Ka-shing's venture capital firm Horizons Ventures.
At present, Nanoleaf bulbs are priced at up to $35, producing about 5,000 bulbs a month, and shipping time is at least 60 days. Now the company is building a fully automated production line in Dongguan, hoping to lower the price.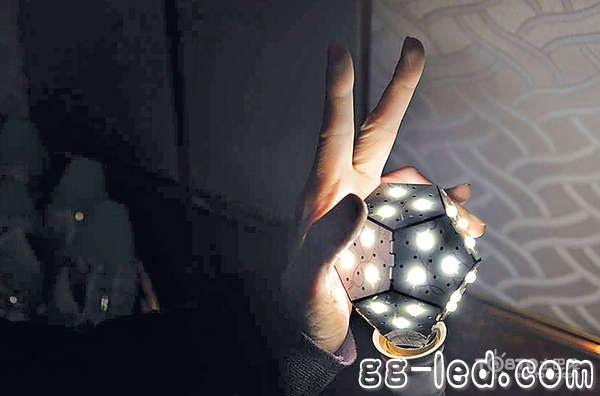 Follow the wind Li Ka-shing? Huace Group also plays LED
Straddling reason: LED visible light communication industry optimistic about the future of the high penetration rate
<br> <br> job: Aim Group was established in 1994, is headquartered in Zhuhai, now it has more than 20 holding subsidiaries or wholly-owned subsidiaries. In Zhuhai, Huace Group has developed projects such as Guangdong International, Huace Building, Longteng Bay Villa, Lingfeng International and Nanwan International. At present, Huace Group has officially started construction of the Zhuhai Hengqin Project, Huace International Building. The Haiyun Xingwan Project near Jiuzhou Port in Zhuhai City is also in the preliminary planning.
In the view of Yang Feng, the chairman of Huace Group, Huace Group has been working hard in the real estate industry for 20 years. Now the business is mature and stable, and the company's development needs more diversified business drivers, so LED intelligent application is also a potential. Direction of development.
"We do technology products not only for real estate services, but to really serve people's lives and make a real life science and technology application." Yang Feng said that he had experienced the confusion of finding a car in the garage and experienced it. Entering a large shopping mall is dazzling and incomprehensible. As a result, he also found business opportunities, and now the new commercial application developed by Huace Group, Yishang has been officially launched in Changzhou Luqiao Small Commodity Market. Its operation principle is based on LED white light indoor positioning, accurate navigation and positioning, and can also realize 3D real-life map, and even based on this, developed a series of interactive social functions.
"With this system, people are like being in an active shopping mall sign. In your location, the shops you need to look for will appear on the phone screen." In addition, the technology is used to transform successful new ones. The miner's lamp products of a generation of underground operations have solved the problem of difficult positioning of underground operations, especially the miner's lamp produced by this technology. When the mine disaster occurs, the accuracy of the reference positioning for the rescue of casualties is up to 1 meter, compared with traditional products. The accuracy has increased to over 90%. This type of product has entered large-scale production in Shanxi Huace Xinguangyu Power Co., Ltd. in June this year. A number of mineral enterprises are working on transforming equipment to prepare for the launch of a new generation of miner's lamp. jobs.
Selling Points: invest 1.6 billion yuan in the project to build the headquarters of Hengqin LED
<br> <br> as early as December 2012, Aim Group has invested transferee "White communicate location-based services from the State Lighting R & D and Industry Alliance Seven patents such as "Technology", the two sides carry out related technology industrialization cooperation on the basis of technology transfer. In the second year, Huace Group invested heavily and established Zhuhai Hengqin Huace Investment Holdings Co., Ltd., and plans to invest 1.6 billion yuan to build LED white light communication project headquarters in Hengqin New District.
The reporter learned that Huace Group's white LED technology is mainly aimed at the indoor positioning market. Most of the existing indoor positioning technologies use wireless signal strengths such as Bluetooth and WiFi to estimate the distance, thereby achieving positioning. However, these technologies not only require the purchase, installation, and configuration of many signal access points, but also increase the cost and complexity of indoor positioning technology. In addition, the accuracy of positioning is not high. "At present, the accuracy of indoor positioning is generally less than ten meters, that is, positioning can not be accurate indoors to a counter or a shelf, which greatly limits the application of indoor positioning."
The mode of Huace's new industry is to use the LED lighting on the head as a breakthrough in the bottleneck of indoor positioning technology. The technical party compiles this address into a modulated signal by giving each room a unique address, and attaches this signal to the driving current of the LED lamp by pulse width modulation, so that each LED light sends an address through the light. When the user accepts this address, it can be associated with the location of the fixture to achieve positioning. "Light travels in a straight line in the air, and the intensity is uniformly attenuated with the transmission distance. If a person who is positioned can be illuminated by a beam on the top of the head, then he must be under the beam, so the positioning accuracy can be within 1 meter. ."
Advantage: the system could develop real estate projects in its application
<br> <br> Yang Feng said that the current application of optical communication technology will lead to Aim Group's own development projects, so whether it is cost or product quality, are reliable technical support . In addition, the technology will also reach a cooperative relationship with nearly 100 large commercial real estate projects across the country. "Hua Ting has 20 years of real estate development experience, so compared with the general LED companies, it understands the structure and structure of commercial real estate, which is the advantage of cross-industry operation."

Zigbee Light Bulb,Zigbee Smart Bulb,Zigbee Cct Change Smart Bulb,Zigbee Smart Bulbs
t-smartlight , https://www.t-smartlight.com