Beijing time on October 15 evening news, the world's largest mobile chip maker Qualcomm has agreed to buy British chip maker CSR for 1.56 billion pounds (about 2.5 billion US dollars) to expand its business in the field of connected equipment technology. Two months before the deal was reached, CSR had just rejected an offer from Microchip Technology.
CSR said that according to the agreement reached between the two parties, Qualcomm will acquire CSR at a price of 900 pence per share, which is about 37% higher than the latter's closing price yesterday. In the latest transaction in the London market today, CSR shares reported 854.5 pence. The valuation recommended by the CSR directors is equivalent to a price-to-earnings ratio of 19 times, compared to a compiled price of 16.1 times CSR.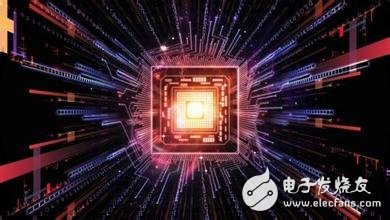 Jeffrey Group analyst Lee Simpson pointed out in a research report released today that Qualcomm has been building the so-called "Internet of Things" business, and the acquisition of CSR shows that the semiconductor industry is becoming more Focus on the production of mobile device chips. He also pointed out: "It is clear that Qualcomm has chosen the path of 'acquisition' rather than 'manufacturing', which is in line with its recent strategic measures."
In July of this year, Qualcomm acquired Wilocity, a manufacturer of WiFi products, which can be used in home routers and smart connected devices. In addition, Qualcomm is also developing the AllJoyn platform, an open source project that helps smart connected devices work together.
CSR is a pioneer in the field of Bluetooth wireless technology, and the company is currently benefiting from the trend of smart connected devices. CSR's technology makes it an attractive M&A target because chip makers are eager to acquire smart interconnect technologies for cities, furniture and appliances. According to market research firm IDC's previous forecast, the total Internet of Things market may increase from 1.9 trillion US dollars in 2013 to 7.1 trillion US dollars by 2020.
CSR has focused on smart connected devices since five years ago, when its business was closely related to smartphones and Nokia phones, and revenues are beginning to decline. CSR CEO Joep van Beurden said in an interview that since then, the company has been working on smart connected technologies such as those used in car entertainment systems and music players. He said: "There is a strategic complement between Qualcomm and CSR, the former being a global leader in the field of smartphone chips."
Beurden said that he will remain in office until at least this transaction is completed next year.
Ss Mirror Finished Pedal Dustbin
Pedal Bin,Ss Mirror Finished Pedal Dustbin,Ss Foot Pedal Dustbin,Mirror Finished Pedal Dustbin
NINGBO ZIXING ELECTRONIC CO.,LTD. , https://www.zixingautobin.com