[Text|High-tech LED reporter Yue Mengdi] On the morning of May 18th, the "2015 High-tech LED Supply Chain High-Product Tour" delegation went to Huizhou to make zero-distance contact with Xideng Lighting, a well-known brand in the commercial lighting field. Chen Shi, executive vice president of Sidon Lighting, hosted a delegation.
Huizhou Xidun Industrial Development Co., Ltd. (Xidun Lighting) was established in 2006. In 2008, it established the first domestic lighting laboratory, and established its ultimate pursuit of light experience.
"Becoming the most professional commercial lighting supplier in China and the world" is the corporate vision of Sidon Lighting. However, commercial lighting is a large area, and it is necessary to find a practical foothold to truly carry out business. In 2009, Sidon Lighting began to focus on brand lighting and hotel lighting, and gradually grew into a first-line hotel lighting design partner at home and abroad.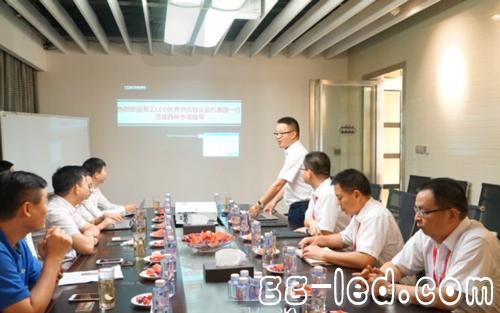 Meeting exchange
"The essence of commercial lighting is the quality of light." Chen Shi believes that to achieve the high requirements of commercial lighting in anti-glare, black light reflection, etc., the pursuit of light experience is endless.
Since entering the LED field in 2010, the LED business accounted for 4% to 5% of the annual absolute value of Xideng's lighting revenue. By 2014, LED's share has reached 65%. The proportion will reach 80%.
Chen Shi told the delegation that the business of Sidon Lighting mainly covers five-star hotels, real estate, shopping malls, automobiles, etc. It has had successful cooperation cases with Hilton, Greenland and Bentley.
"The development of China's economy is inseparable from the food, clothing and housing." In Chen Shi's view, this just provides a rare opportunity for the development of Sidon Lighting. The Chinese people's eating, drinking and living are more and more exquisite and experience, and the pursuit of high cost performance, which coincides with the concept of Sidon Lighting.
In order to let users feel a better light experience, Sidon Lighting is not just a lighting fixture, but has three different design teams of lighting design, lighting design and lighting design, integrating their understanding of light and aesthetic concepts into the design. In the middle, then apply your own design to each of the required fields to form the characteristics of Seaton Lighting.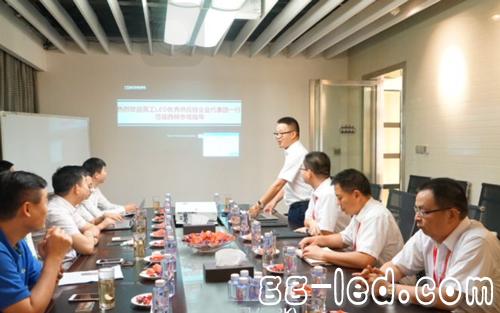 Meeting exchange
Chen Shi said that at present, the total growth of the market (commercial housing) is not large, but the concentration of resources and brands is higher, and the requirements of real estate developers for lighting enterprises will be correspondingly improved, with higher service capabilities and advanced services. The enterprise of the concept can better match the development of the market.
Finally, Zid Weihong, Director of R&D of Xidun Lighting, and Chen Jun, Purchasing Director, accompanied the team of Gaogong LED Good Products Tour Group to visit Sidon's production line and communicated closer to production and manufacturing.
"How to break through the limitations of LED as a manufacturing industry is a problem that every enterprise should consider and solve in the future." Zou Weihong said that he welcomes the visiting group and said that enterprises in the industry should move and communicate more, discuss and cooperate together to achieve Resource sharing to promote industry development.
In the afternoon, the delegation will walk into Dongguan Baby Optoelectronics. What is the harvest? We will wait and see.

Food Processors are multifunction kitchen appliances that can process food, vegetables into various desired states by matching different accessories. The more accessories, the more function of the food processors have. Usually, food processors including Plastic Jar Food Processors and Glass Jar Food Processors. According to the function, food processors can be divided into 4 in 1, 7 in 1, 10 in 1 and 15 in 1 food processors.
Generally speaking, food processors have the following functions: Blender, Juicer, Filter, Grinder, Mixing, Chopping, Citrus, Dough making, Egg whisk, Slice, Shred, Mash, Frech fries making, etc.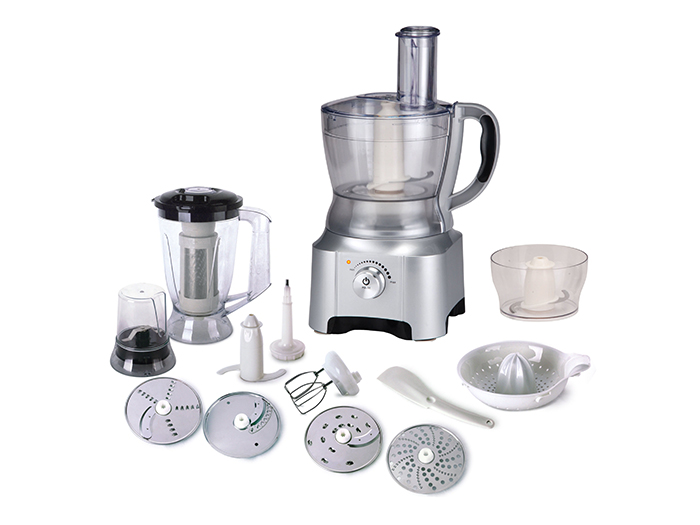 Food Processors
Food Processors,Electric Food Processor,Mini Food Processor,Multi-Function Food Processor
Flying Electronic Co., Ltd , https://www.flyingelectronic.com