Today's core language
On April 8th, according to foreign media reports, TSMC is preparing to launch a new manufacturing process to cope with competition from other custom semiconductor component manufacturers. Company co-CEO Liu Deyin said at an event in San Jose, Calif., on Tuesday that TSMC will launch 10 nanometer manufacturing technology as early as next year. For more information on technology, please pay attention to the daily electronic core morning newspaper.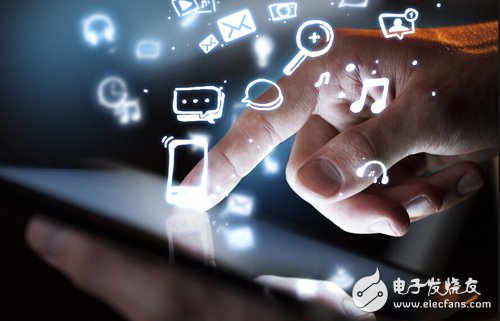 First, the semiconductor
1. TSMC plans to launch a 10-nanometer process against Samsung at the end of next year. On April 8th, according to foreign media reports, TSMC is preparing to launch a new manufacturing process to cope with competition from other custom semiconductor component manufacturers. Company co-CEO Liu Deyin said at an event in San Jose, Calif., on Tuesday that TSMC will launch 10 nanometer manufacturing technology as early as next year.
2. The quantum teleportation is realized for the first time on the microchip. For the first time, an international research team composed of British and Japanese scientists successfully integrated the core circuits of quantum teleportation into a miniature optical chip. This new study paves the way for scientists to eventually produce ultra-high-speed quantum computers and ultra-secure quantum communications.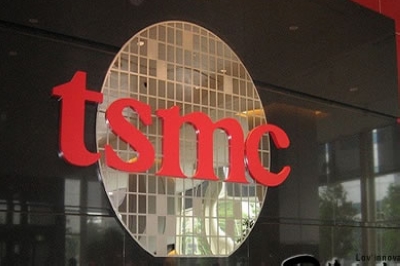 Second, intelligent hardware
1. Intel CEO has fully entered the Chinese wearable device market. Intel CEO Ke Zaiqi said today at the 2015 IDF that Intel's goal is "to be the best choice for all smart connected technologies and devices." Ke Zaiqi said that Intel announced the establishment of the "Intelligent Equipment Innovation Center" in 2014, and plans to invest 100 million US dollars to set up a special fund in China. Ke Zaiqi said that Intel has already invested $37 million in innovation funds in China, including Chinese companies such as Le Frog. Intel unveiled the button-sized wearable module product Curie at CES in January this year, and plans to fully enter the wearables market in 2015. Ke Zaiqi demonstrated the smart wrist control micro-robot using Curie chip at IDF, and said that Curie chip supports end-to-end development platform, and has discussed cooperation innovation with many Chinese makers.
2, Korean media: Samsung smartphone customer loyalty over Apple. On April 8th, according to Korean media reports, Samsung Electronics pressed Apple to take the first place in the "customer brand loyalty" of smartphones. In the fourth quarter of last year, Survey Monkey, a US online survey platform, conducted a customer loyalty survey on 5,000 people for global electrical and electronic software and software vendors. The results show that Samsung's customer loyalty is higher than Apple's, with a score of 35, while Apple's 28 points. However, both companies scored higher than the industry average (19).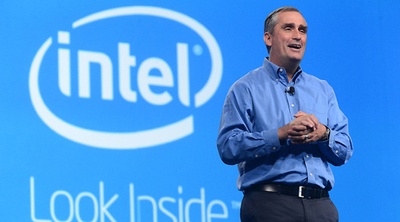 Third, the processor
1. Intel's 6th generation Core will be sent in the second half of the year: codenamed Skylake. Intel CEO Ke Zaiqi revealed at the Intel IDF conference in 2015 that Intel's sixth-generation Core processor will be released in the second half of this year, code-named Skylake. According to Intel, the new Skylake series processor core graphics card will be upgraded to Gen9, and the CPU architecture will also be upgraded. In terms of memory controller, DDR3L memory is still supported on the basis of support for DDR4, and the new LGA1151 interface is adopted.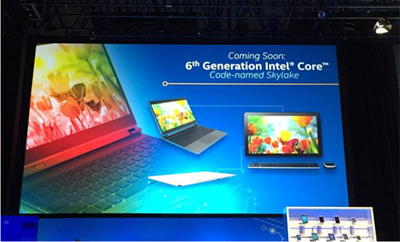 Intel's 6th generation Core is released in the second half (picture from Tencent)
Fourth, virtual reality
1, Intel real sense technology, let the virtual shine into reality. The so-called real-world technology is to make virtual perception closer to entity perception through technical means. As early as this year's CES show, Intel has demonstrated the holographic keyboard playing piano based on real-world technology, which is amazing. Intel has introduced a new real-life camera that is smaller and lighter than previous products. Ke Zaiqi first demonstrated the smart phone with Intel RealSense camera on site. "Mobile phones that use Intel RealSense technology can have more room for innovation in areas such as games," said Ke Zaiqi.
2, Facebook gamble virtual reality or repeat the mistakes of Google glasses. On April 9th, according to foreign media reports, Facebook has spent billions of dollars to acquire virtual reality company Oculus, and the recent internal conference topics are also placed on virtual reality. Facebook is gambling on virtual reality technology and said the technology will become the main form of communication for Facebook users in the next decade. Facebook's virtual reality vision may be more avant-garde than most people think. The future of Facebook seems not to be suitable for everyone. The company is mad at the future of people's communication and media consumption, it seems a bit crazy.
Fifth, automotive electronics
1. Go around Google: HTC independently developed the Cello in-vehicle system. According to the report, Cello is still based on Android system development, but bypasses Google's Android Auto interface. The reason may be that Google does not allow OEMs to change the Android Auto user interface. But HTC hopes that the new device will be better than the current Android Auto system. According to sources from the Reddit community, the Cello system will include features such as automotive night vision systems, sonar systems, Mini HMI human-machine interfaces, DVDs, tire pressure monitoring systems, lane departure warning systems, navigation and GPS accessories for compatibility testing. At the same time, the system can also communicate with Android devices using the mobile terminal HD video standard (MHL).
2, Audi Q5 unmanned driving across the US East and West coast took 9 days. The Audi Q5 has already been on display at the Consumer Electronics Show (CES) earlier this year. It is equipped with 6 laser sensors, 6 radar sensors, and a large number of cameras, which allows the Audi Q5 to travel in more complex environments, even easily and safely through two main roads without human intervention. crossroads. From California across the United States to New York, through 15 major states, a total length of 3,400 miles. Delphi's special Audi Q5 shared 9 days to complete this feat. This allowed Delphi to collect up to 3TB of valuable data.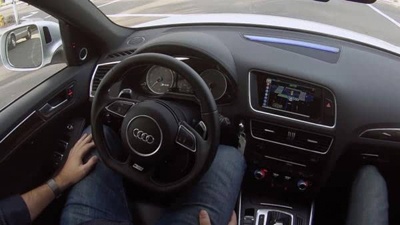 Sixth, communication news
1. "Near Field Communication": Let the smartphone have "smell". Recently, MIT has developed a "smell-sensitive" smartphone that monitors potentially harmful gases or contaminants. It is reported that in order to allow mobile phones to respond to chemical substances, the research team used the "near field communication" new technology to implement short-range high-frequency wireless communication, and data interaction with microchips (tags) through radio waves. In the new application, scientists make the correlation response to a specific gas by changing the way the nanotubes generate current. The smartphone identifies the corresponding gas based on the change in current on the tag. It is said that this method can detect chemicals such as ammonia, cyclohexanone and hydrogen peroxide with high sensitivity.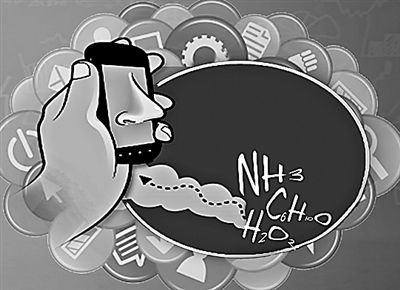 JP Surface Tabletop Socket be with Japanese type plug,could be selected to be with USB ports,Internet ports,Phone ports,overload protection and with or without switch.
JP Surface Tabletop Socket can be set in furniture and office furniture like table,cabinet and so on.It will be easily to use the charging for Phone and home appliance.
Specifically, We have our own design and production team for USB Circuit Board design and produce.
JP Surface Tabletop Socket
JP Power Outlet,JP Surface Tabletop Socket,JP Surface Mounting Socket,Japan Surface Mounted Sockets
Dongguan baiyou electronic co.,ltd , https://www.dgbaiyou.com