From January 18th to 20th, 2012, the 4th "Tokyo LED/OLED Lighting Technology Exhibition" was opened in Japan as one of the birthplaces of white LED. Faced with the high-efficiency and high-index LED lighting products that are leading the global brands in Japan, exhibitors from mainland China and Taiwan have achieved a three-point world in terms of quantity, but their popularity is obviously behind that of Japanese brands. As the first exhibition of the New Year, Lehman Lighting Division attached great importance to it. In conjunction with the Japanese market strategic partner era (ERA), the company planned ahead and invested heavily. Not only did the booth area rank first among mainland and Taiwan exhibitors, but also organized the entire exhibition. With a large and professional sales team and ceremonial reception, Lehman Lighting has always been one of the most popular booths for visiting customers during the three-day exhibition.

In response to the market characteristics of LED lamp and bulb sales in Japan, the Lehman Lighting Division used six standard booths to focus on promoting the leading high-intensity and high-efficiency T-type lamp products in China. The theme of the future has conquered a large number of highly qualified and demanding Japanese agents.

Through the strategic cooperation mode of localization of sales and service platforms, Lehman Lighting took the lead in realizing rapid response and efficient service in the Japanese market. During the exhibition, the joint agents competed with the world-class brands and successfully became the preferred LED tube for Toyota Motor. One of the suppliers.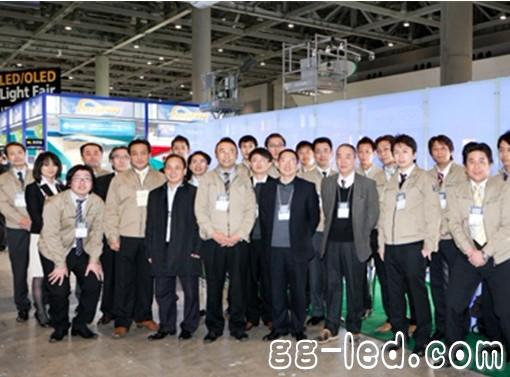 Piezoelectric Ceramic Ring



Applications: ultrasonic vibration tranducer for inkjet printer



Vibration mechanism of inkjet printer:

Generally, it is composed of piezoelectric ceramics and driving rods. By high-frequency electric excitation, piezo ceramics produce high-frequency ultrasonic vibration (above 60 kHz or higher), which is transmitted to the driving rod and generates high-frequency micro-displacement (back and forth expansion) at its front end.

Piezo ceramics components features :

1. High vibration amplitude and can withstand higher power.
2. The product has high reliability, strong maintainability, and is not easy to break down or off-line.
3. The frequency can be adjusted in a wide range, generally within the range of 10KHz.





Yuhai support all the new developping transducer, Welcome the customized elements inquiry.




The present Piezoelectric Elements For Inkjet Piezo Transducer is following :



Piezo rings OD4*ID2*2.5mm price USD1.20/pc, 2000pcs
Material: PBaS-4
Fr.: 694 KHz ±5KHz
K33: ≥0.55
Tg loss <0.5%
Ct 60pF ±12.5%

Piezo rings OD4*ID2*2.5mm price USD1.20/pc, 2000pcs
Material: PSnN-5
Fr.: 626KHz ±5KHz
K33: ≥0.57
Tg loss < 2%
Ct 53pF ±12.5%

Piezo rings OD6*ID2.5*2mm price USD1.50/pc, 2000pcs
Material: PZT-41
Fr.: 785 KHz ±5KHz
K33: >0.53
Tg loss < 0.5%
Ct 107 pF ±12.5%

Piezo Rod OD3*7mm price USD1.20/pc, 2000pcs
Material: PLiS-51
Fr.: 192 KHz ± 3KHz
K33: >0.62
Tg loss < 2%
Ct 18.7 pF ±12.5%
Piezoelectric Elements For Inkjet Piezo Transducer
Inkjet Piezo Transducer,Piezoelectric Vibration Tranducer,Piezoelectric Rings,Piezoelectric Elements For Inkjet Piezo Transducer
Zibo Yuhai Electronic Ceramic Co., Ltd. , https://www.yhpiezo.com