Starting from January 1, 2013, the EU completely stopped selling incandescent lamps, which also means that green energy solutions that have been in operation for more than five years have become a reality.
EU research believes that coal-fired power plants will release a lot of harmful gases during power generation. The energy consumption ratio of incandescent lamps is only less than 15%, and the life span is short, and frequent replacements will cause huge energy waste. Therefore, the elimination of incandescent lamps and reduction of power demand will also reduce environmental pollution.
The European Commission passed regulations in Brussels in 2007, requiring its member states to phase out incandescent lamps and other high-energy lighting equipment for households, industrial sectors and public places from 2009 to 2012, and to completely phase out incandescent lamps by the end of 2012 . The European Commission pointed out that the reason for phasing out high-energy lighting equipment such as incandescent lamps in 4 years is to allow manufacturers to gradually adjust their product structure to meet consumers' energy consumption, function, aesthetics, and hygiene in lighting equipment. Demand.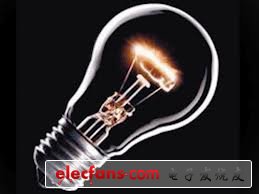 The German Consumer Magazine asked relevant experts to carry out long-term tests on various energy-saving lamps, including quartz lamps, energy-saving lamps and LED lamps. The result is that the LED lamp has the highest score. The life of an LED lamp is 15,000 hours, while the longest life of an incandescent lamp is 1000 hours. An LED lamp that consumes 7 watts can reach the brightness of an incandescent lamp of 40 watts. From the price of one-time purchase, LED lamps are several times more expensive than incandescent lamps, but in the long run, the price advantage of LED lamps is still obvious. At present, the price of LED lamps on the German market is as high as 30 euros, while an incandescent light bulb only costs 50 euro cents to 1 euro. However, the electricity cost of a 60-watt incandescent lamp is 15 euros a year, and the corresponding electricity cost of an LED lamp is only 3 euros, plus the life of an LED lamp is 15 times that of an ordinary incandescent lamp. The advantages of saving money are obvious.
At present, in addition to the European Union, Japan, Australia and other countries have also announced the same policy, which also shows that LED lamps and lanterns have a bright future, and LED lighting is working hard in the global market.



A Aluminum Stranded Conductor(AAC)is a bare conductor (non-insulated conductor) applicable for electrical power transmission in modern overhead power line with various voltage levels. It has cost and weight advantages while comparing to copper wires and cables. And it is as simple as installing copper wires. We have common aluminum conductor, rare earth aluminum stranded conductor with both single layer or multi layer construction.
Main advantages
Attractive price with high standard quality
Higher strength, good electrical conductivity
Simple structure, convenient installation and maintenance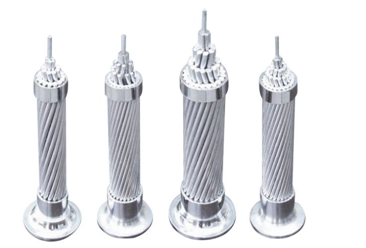 Product features
Range:16 to 800 sq mm²
Voltage Rating: Up to 500kV
Delivery length:800-4000m
Standard: IEC61089
Cross-section Area

(mm²)

Core No./Diameter

(mm)

Outer Diameter

(mm)

Min. DC Resistance under 20℃

(Ω/km)

Calculated Tensile Force

Calculated Weight

(kg/km)

Min. Delivery Length

(m)

Continual Current-Carrying

(A)

16

7/1.70

5.10

1.8020

2840

43.5

4000

111

25

7/2.15

6.45

1.1270

4355

69.6

3000

147

35

7/2.50

7.50

0.8332

5760

94.1

2000

180

50

7/3.00

9.00

0.5786

7930

135.5

1500

227

70

7/3.60

10.80

0.4018

10590

195.1

1250

284

95

7/4.16

12.48

0.3009

14450

260.5

1000

338

120

19/2.85

14.25

0.2373

19420

333.5

1500

390

150

19/3.15

15.75

0.1943

23310

407.4

1250

454

185

19/3.50

17.50

0.1574

28440

503.0

1000

518

210

19/3.75

18.75

0.1371

32260

577.4

1000

575

240

19/4.00

20.00

0.1205

36260

656.9

1000

610

300

37/3.20

22.40

0.09689

46850

820.4

1000

707

400

37/3.70

25.90

0.07247

61150

1097.0

1000

851

500

37/4.16

29.12

0.05733

76370

1387.0

1000

982

630

61/3.63

32.67

0.04577

91940

1744.0

800

1140

800

61/4.10

36.9

0.03588

115900

2225.0

800

1340
Application
This cable is widely used in overhead electrical power transmission lines with rated voltage up to 500kV. It is also applicable for laying across the rivers, valleys and other places where special geographical features exist.
FAQ
Q: Are you a factory or trading company?
A : We are a manufacturer. We are professional in developing and producing electrical wires and cables since 2001.
Q: Can I visit your factory?
A :Yes! You are welcome to visit our factory for further detail check.
Our factory is located in Minqing,Fujian.You could choose to fly to Xiamen/Fuzhou International airport. And tell us your flight No. We will arrange to pick you up if you like.
Q: May I buy samples from you?
A: Yes! You are welcome to place sample order to test our superior quality and services.
Q: Can you put my brand name (logo) on these products?
A: Yes! Our factory accepts to print your logo on the products.
Q: May I know the status of my order?
A: Yes .The order information and photos at different production stage of your order will be sent to you and the information will be updated in time.
As a professional manufacturer, we also welcome OEM order according to relevant standard as your request. Please feel free to contact us if you are inquiry electrical wires and cables.
Aluminum Stranded Conductor
Aluminum Stranded Conductor,Aluminum Stranding Conductor,Overhead Aluminum Stranded Conductor,Overhead Aluminum Stranded Conductor
Smartell Technology Co.,Ltd , http://www.liencable.com