Battery Type:
Lithium Battery
Material of Reflecting cup:
Glass
Surface Preparation of Reflecting cup:
Smooth
Switch Mode:
Tail Clickie on/off
Body Material:
Aluminum Alloy
Use for:
Detector, Ink Curing,Animal Urine Test
Transport Package:
White Box
21 LED UV Flashlight Ultra Violet 395nm Blacklight Torch Lamp

Details:
Bulbs/mode: 21 LED UV Purple Light
WL: 395-400 nm
Material: aluminum alloy
Size(mm): 95(L)×35(D)
Weight(g): 105/115
Battery: 3×AAA (not included)
Switch: Tail clickie On/Off
Color: silver, black

Quality guarantee:
     Our company production of UV flashlight UV light is in strict accordance with European USA standards. lighting chip UV nm rigorous equipment testing, astigmatism unification,
 penetrating strong. Guarantee 100% UV nm quality standards.
 
Application areas:
1.medical devices.
2.disinfection sterilization.
3.ink curing.
4.Metal crack, crack detection.
5.photocatalyst, light detection.
6.money detect detector device,
7.anti-fake detection ,
8.medical measurements and biometric security testing
9.hydraulic leak.
10.According to Amber, arresting scorpions, and examination of tickets. Passport, credit card, identity card.
12.animal urine test. 
13.fluorescent powder, phosphor agent detection.
14.Ore, jewelry, jade detection
15.Paper towels, facial mask, cosmetic, children's toys, books, clothes.......
 
1 * Led Flashlight
1 * White box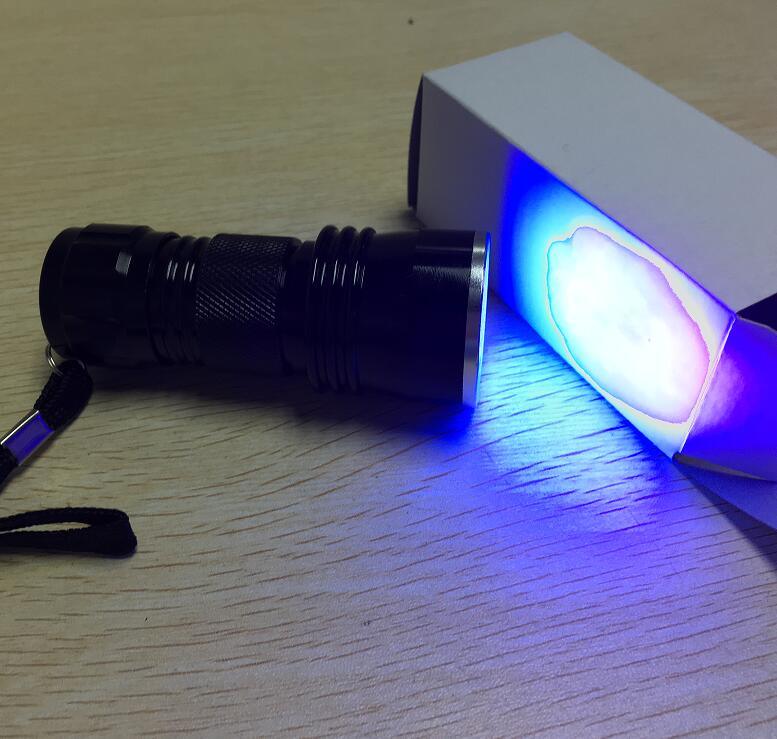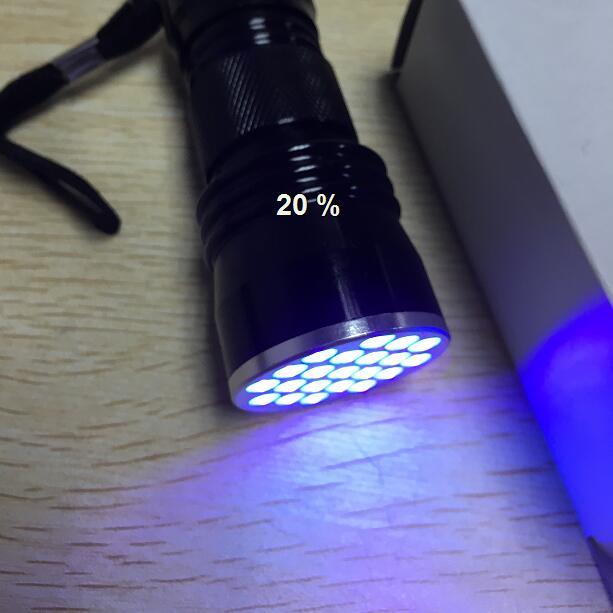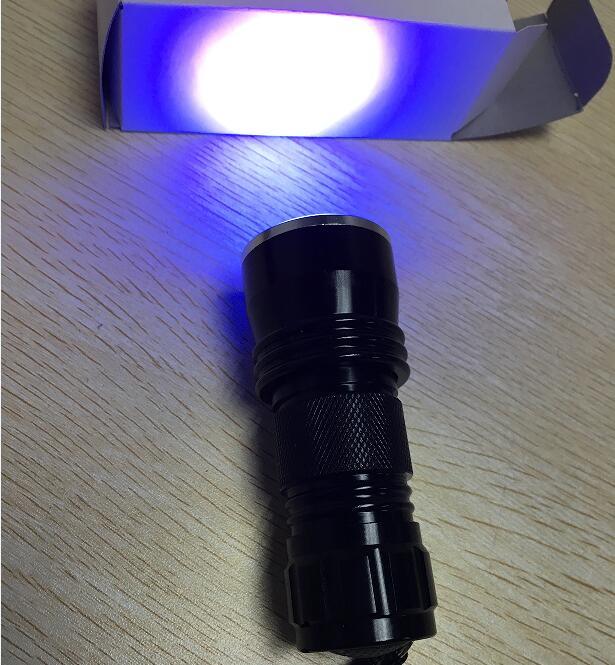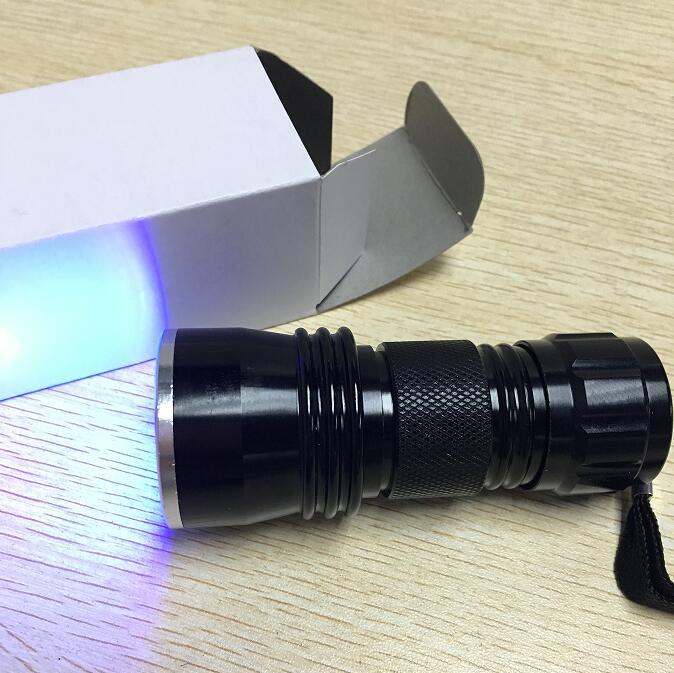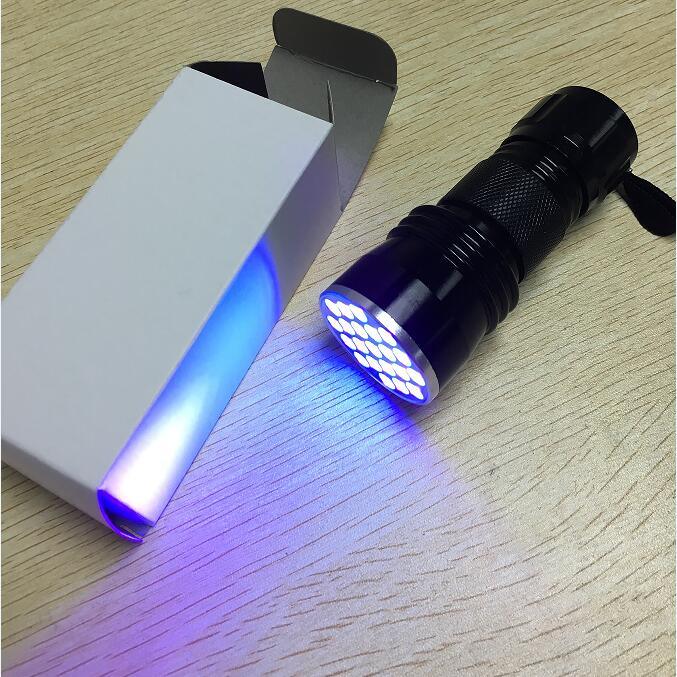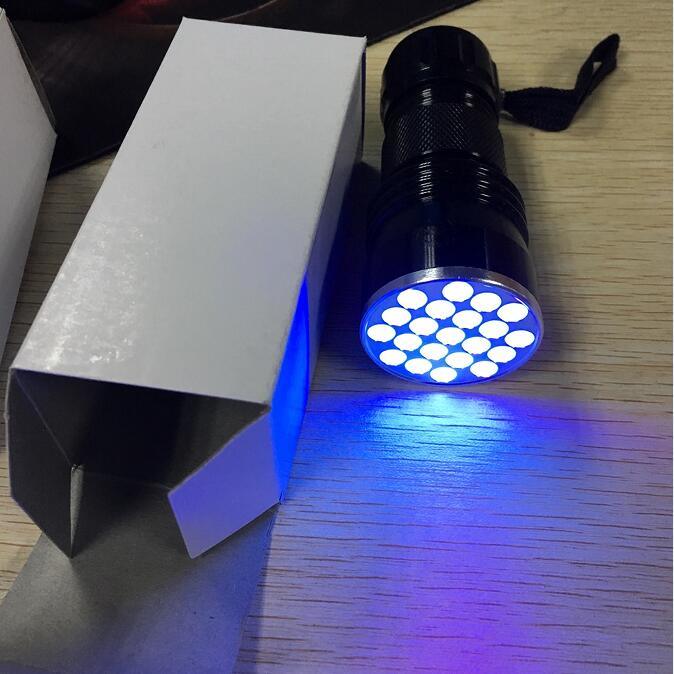 Educational Toys, Intellectual,Plastic Toys,Wooden Toys
BXCBDFH , http://www.nbrcdrone.com